2013 Mazda Demio Technical Specs
Engines:
1.3 Litre ZJ engine
1.5 Litre ZY engine
2013 Mazda Demio Fuel Consumption
The Mazda Demio 13-SKYACTIV 1.3L Consumes 25.0 Km/L (On Average)
The Mazda Demio 1.3L Consumes 20.6 Km/L (On Average)
The Mazda Demio 1.5L Consumes 18.2 Km/L (On Average)
Mazda Demio Competitors:
Honda Fit
,
Toyota Vitz
, VW Polo,
Nissan Note
Mazda Demio Common Problems
We sought the advice of Mazda mechanics in Nairobi to find out any inherent problems that a buyer should be aware of. Generally, they say the Mazda Demio is a reliable car with no major issues.
Where to buy the 2013 Mazda Demio in Kenya:
https://cars.topcar.co.ke/search/vehicle?make=88&model=89&year=0
Read the 2013 Mazda Demio Detailed Review: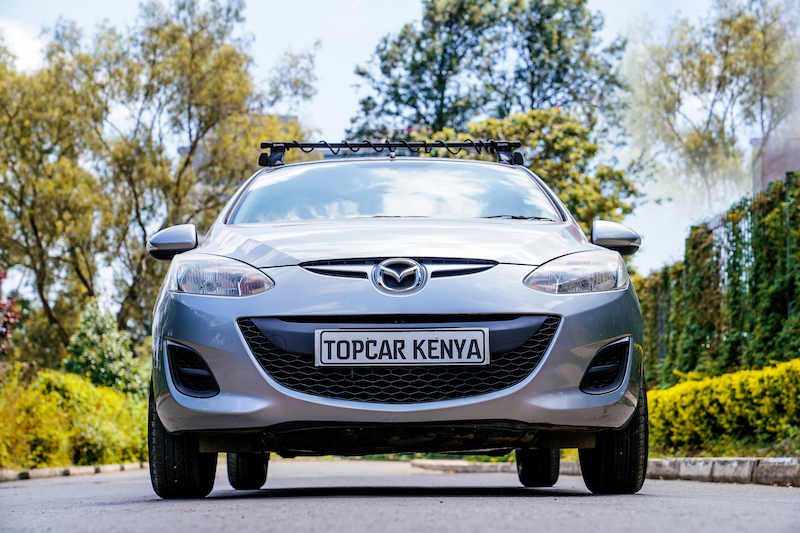 The Mazda Demio's has gained popularity in Kenya in a fairly short amount of time thanks to its reliability and affordability. This success is also backed by a strong demand from taxi hailing services that are drawn to it like a moth to light. It competes with the Toyota Vitz, Honda Fit, VW...
topcar.co.ke
2013 Demio Photos: