2013 Toyota Toyota Passo Technical Specs
Engines:
1.0 Litre 1KR engine
1.3 Litre 1NR engine
2013 Toyota Passo Fuel Consumption
2013 Toyota Passo 1.0L Consumes 22.5 Km/L
2013 Toyota Passo 1.3L Consumes 21.0 Km/L
Toyota Passo Common Problems
The 1.0L 1KR-FE and the 1.3L 1NR-FE engines are also used in the Toyota Vitz. They are generally reliable and can clock high miles without skipping a beat. However, they can have problems if not properly maintained. Below are some of the commonly reported problems and their causes.
Vibration and uneven idling – This is caused by poor maintenance
Overheating and engine knock – Caused by faulty cooling system due to poor maintenance
CVT Problems – Caused by use of bad quality ATF.
Toyota Passo Competitors:
Mazda Verisa
,
Nissan March
and
Suzuki Swift
Where to buy the 2013 Toyota Passo in Kenya:
https://cars.topcar.co.ke/search/vehicle?make=3&model=195&year=0
Read the 2013 Toyota Passo Detailed Review:
https://topcar.co.ke/vehicle/2013-toyota-passo-review/
2013 Toyota Passo Photos: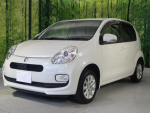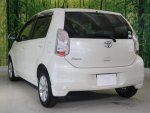 Last edited: