2013 Toyota Ractis Technical Specs
Engines:
1.3L 1NR-FKE engine
1.5L 1NZ-FE engine.
2013 Toyota Ractis Fuel Consumption
2013 Toyota Ractis 1.3L Fuel Consumption: 21.8 km/L
2013 Toyota Ractis 1.5L Fuel Consumption: 15.6 km/L
Toyota Ractis Common Problems
The engines are the same as those in the Toyota Vitz and they are known to be reliable. However, there's a concern around the CVT gearbox that is known to be sensitive. Use of bad quality transmission fluid and irregular service are not recommended as they will lead to transmission failure. There have been reports of electrical failure and engine problems after high pressure engine wash. Caution is advised against high pressure wash in the engine bay. This should be avoided or minimized.
Toyota Ractis Competitors:
Mazda Demio
,
Nissan Note
,
Honda Fit,
Where to buy the 2013 Toyota Ractis in Kenya:
https://cars.topcar.co.ke/search/vehicle?make=3&model=200&year=0
Read the 2013 Toyota Ractis Detailed Review:
https://topcar.co.ke/vehicle/2013-toyota-ractis-review/
2013 Toyota Ractis Photos: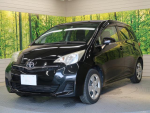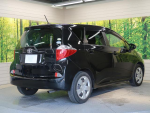 If you have any questions or comments regarding the Toyota Ractis, please share in the thread below.

Thanks.